PUMPKIN PATCH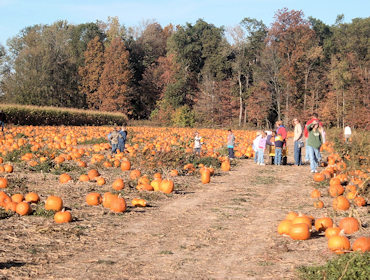 The Pumpkin Patch is now closed
We would like to thank all who came to visit us this season, both at the pumpkin patch and the local farmers' markets. Now we will be planning for the 2019 produce and pumpkin season.
DATES TO KNOW
The Indiana Pumpkin Patch is now closed.

We will be hplanning some great surprises for next year. Be sure to look for us at the local Farmer's Markets.
PUMPKIN PATCH
Indiana's Place To Visit
People come from miles around and from surrounding states to visit our Pumpkin Patch. We have a wide selection of affordable pumpkins for sale!
Photos From The Pumpkin Patch